Home • Contact Us • Emergencies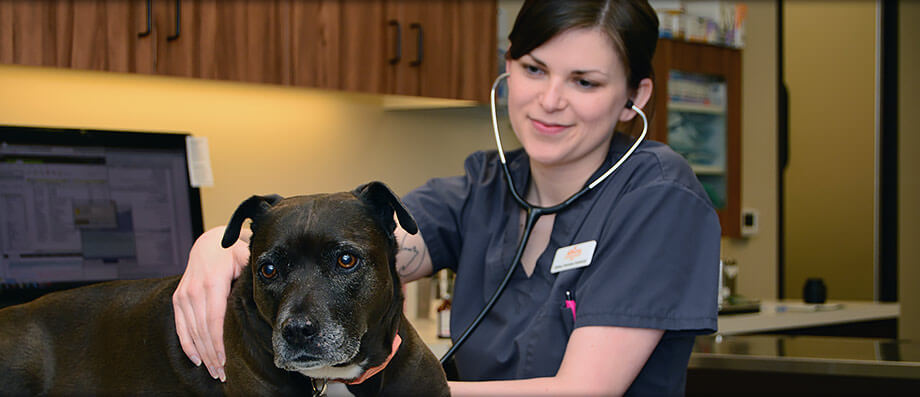 In Case Of Emergency
In the event of a life-threatening emergency situation, we encourage pet guardians to go immediately to the closest 24-hour walk-in emergency hospital.
During our normal business hours, we will always prioritize emergencies immediately for triage and assessment by our highly trained staff. Please call us at 503-206-7700 to allow us to assess your pet's condition, prepare for your arrival, and provide prompt medical attention to your pet when you arrive.
Ill patient, urgent care, and non-life-threatening emergency visits are by appointment only, so please contact our office at 503-206-7700 for availability or case by case referral.
If your pet is having an emergency outside of our normal business hours please contact:
Columbia River Veterinary Specialists
6607 NE 84th St suite #109
Vancouver, WA 98665
(360) 694-3007
Dove Lewis Emergency Animal Hospital
1945 NW Pettygrove St.
Portland, OR
(503) 228-7281
Emergency Veterinary Clinic of Tualatin
19314 SW Mohave Ct.
Tualatin, OR
(503) 691-7922
Tanasbourne Veterinary Emergency
2338 NW Amberbrook Drive
Beaverton, OR 97006
P:(503) 629-5800
F:(503)-629-5877
Emergencies for which you should immediately seek medical care:
Difficulty breathing
Heavy and/or continuous bleeding
Bloated, distended, swollen, or painful abdomen
Major trauma – falls, large wounds, broken bones, getting hit by a vehicle
Lacerations, bite wounds, and penetrating wounds
Collapse or loss of consciousness
Ingestion of poison or foreign material
Prolonged vomiting or diarrhea
Seizures
Staggering, stumbling, head-tilted, sudden blindness
Lameness or non-weight bearing on any limb
Inflammation, swelling, or other irritation to the eye(s)
Severe hives or severe itching
Inability to urinate or defecate
Inability to deliver puppies or kittens
Loss of balance or consciousness
Pain
Rapid heartbeat or breathing rate
Dilated pupils
Vomiting or diarrhea with blood or violent episodes
How you can help during an emergency:
Remember to stay calm. Animals are sensitive to people's emotions, so if you stay calm your pet will be calmer, too. Please bring your pet to us as soon as possible after a trauma, or call us at (503) 206-7700 if you have any questions regarding your pet's condition. Remember that a pet in pain may even bite their owner, so be careful when handling a pet that is experiencing pain.
Transporting your pet:
Handle your pet as gently and as little as possible.
Lay your pet on its side if possible. If your pet seems to resent this or has more difficulty breathing on their side, leave them in a comfortable position of their choosing.
Place your pet in the back seat and, when possible, have someone sit in the back with them.
If your pet cannot walk or is too weak to stand, gently wrap/slide your pet into a blanket, towel, or coat and/or place them into a secure pet carrier.
If you have assistance, two people should lift your pet into the vehicle supporting the head and rear.
Drive carefully.
First aid:
If your pet is bleeding, apply firm, direct pressure over the bleeding area to control bleeding.
Avoid bandages that cut off circulation.
Wrap large wounds to keep them clean.
Minimize movement as much as possible.
Other ways to help:
Keep a file with your pet's records and bring it with you if possible.
Be a good observer; know when your pet last ate, drank, urinated, or defecated.
Bring a sample of any abnormal stool, vomit, or urine.
If seizures or fainting occur, note the time and the length of these episodes.
Bring containers of any possible ingested toxins to the veterinarian.
Check with us before giving any home remedies or human medications.